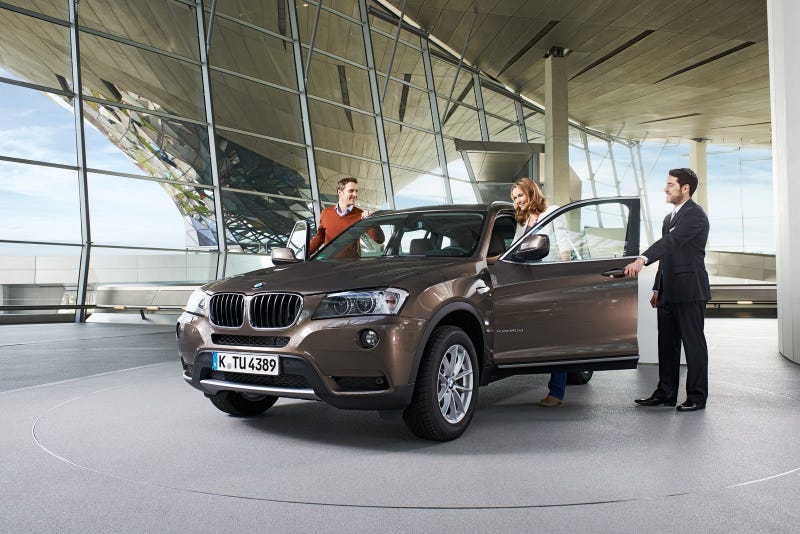 Recently, I had to endure a couple talking about their recent trip to Europe. They bragged about how fast they went on the autobahn (the speeding tickets are yet to arrive in the mail), how excellent the food was (they paid 100 euros per meal; they forgot the breadsticks aren't free), and how beautiful the scenery was (can't argue with that, but they repeat it so darn much).
During the story, when they arrived at the point where they discussed how insufferable the saleswoman at Chloé was, I ended up thinking of ways to improve the American auto industry. (That's also my default when RX-7 owners talk about modifying their engines, let alone explaining how they work.)
Naturally, I began thinking how great a brown manual oil-burning ATS 3.6 wagon would be and how Lincoln should bring back the Town Car because arriving in a livery MKT arriving at a charity gala doesn't ooze class, since the valets will direct you to the local private school pick-up line instead.
But then I came up with the best way to improve the auto industry, and in effect, strengthen the American economy. It was: The Great American Delivery Program.
We all know the European delivery programs and how they work: Have customer order car at dealer and take a bit off the MSRP (Porsche does not do this because...well...they're Porsche). Pick up customer at airport and cover one night's stay at hotel near delivery point. Deliver customer the car at corporate museum or factory. Customer tours continent in new car for two weeks, oblivious of the speed cameras around them. Have customer leave car at drop-off point to be shipped home when finished.
We also know the type of people who take European delivery. Since I need to maintain relationships, I'll create a couple instead of referencing an existing one. I'll call them George and Lisa. George is a software programmer, creating an app that can turn your iPhone into a hair blow dryer. Lisa works as a junior analyst for an accounting firm, investigating where twenty-four cents from a junior executive's lunch expenses went. They're essentially the couple we saw in that woeful Lincoln MKZ vs. Lexus ES350 ad, except they promptly went to the BMW dealer and leased a 428i M-Sport.